PROJECTS – VOI VOI IN COLLABIRATION WITH NORWEGIAN ART ASSOCIATIONS
Voi voi, we are at an exhibition!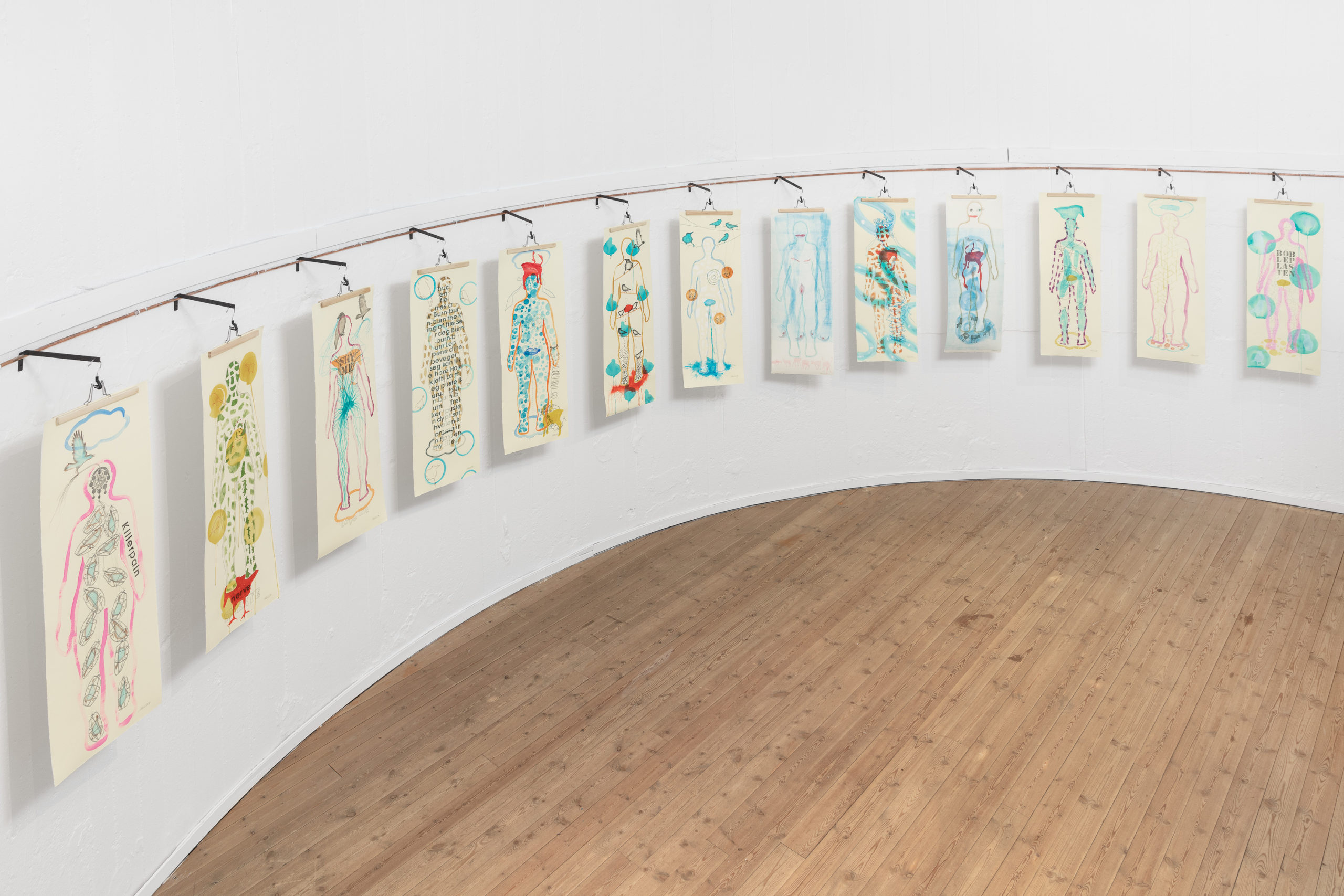 From the exhibition "Erindringsbildet" by Hanne Grete Einarsen in Nesodden Kunstforening. Photo: Tor Simen Ulstein
Voi voi, we are at an exhibition! is a collaboration between Norske Kunstforeninger and Sami Center for Contemporary Art, and our intension is to present Sámi artists to areas outside Sápmi. The collaboration is divided in three pieces consisting with ten different exhibitions in art associations, one communication project and one program consisting of lectures, artistconversations, filmprogram and concerts.
Read more about the exhibition!
Sami Center for Contemporary Art and Norske Kunstforeninger has prepared the exhibitionprogram.
Exhibitionplan
2020
- Tomas Colbengtson, Stjørdal Kunstforening 19.09.–04.10.
- Rose-Marie Huuva, Rana Kunstforening 7.11.–29.11
2021/22
- Hanne Grethe Einarsen, Nesodden Kunstforening 13.–28.02
- Ingunn Utsi, Kongsberg Kunstforening 20.02.–07.03.
- Inger Blix Kvammen, Toten Kunstforening i samarbeid med Gjøvik Kunstforening 15.04.–02.05
- Hans Ragnar Mathisen, Oslo Kunstforening 29.04–20.06
- Ragna Misvær Grønstad, Molde Kunstforening 06.05.–03.06
- Marte Lill Somby og Jukke Rosing, Sunnfjord Kunstlag 21.08.–05.09
- Britta Marakatt Labba, Aurskog-Høland Kunstforening 25.09.–24.10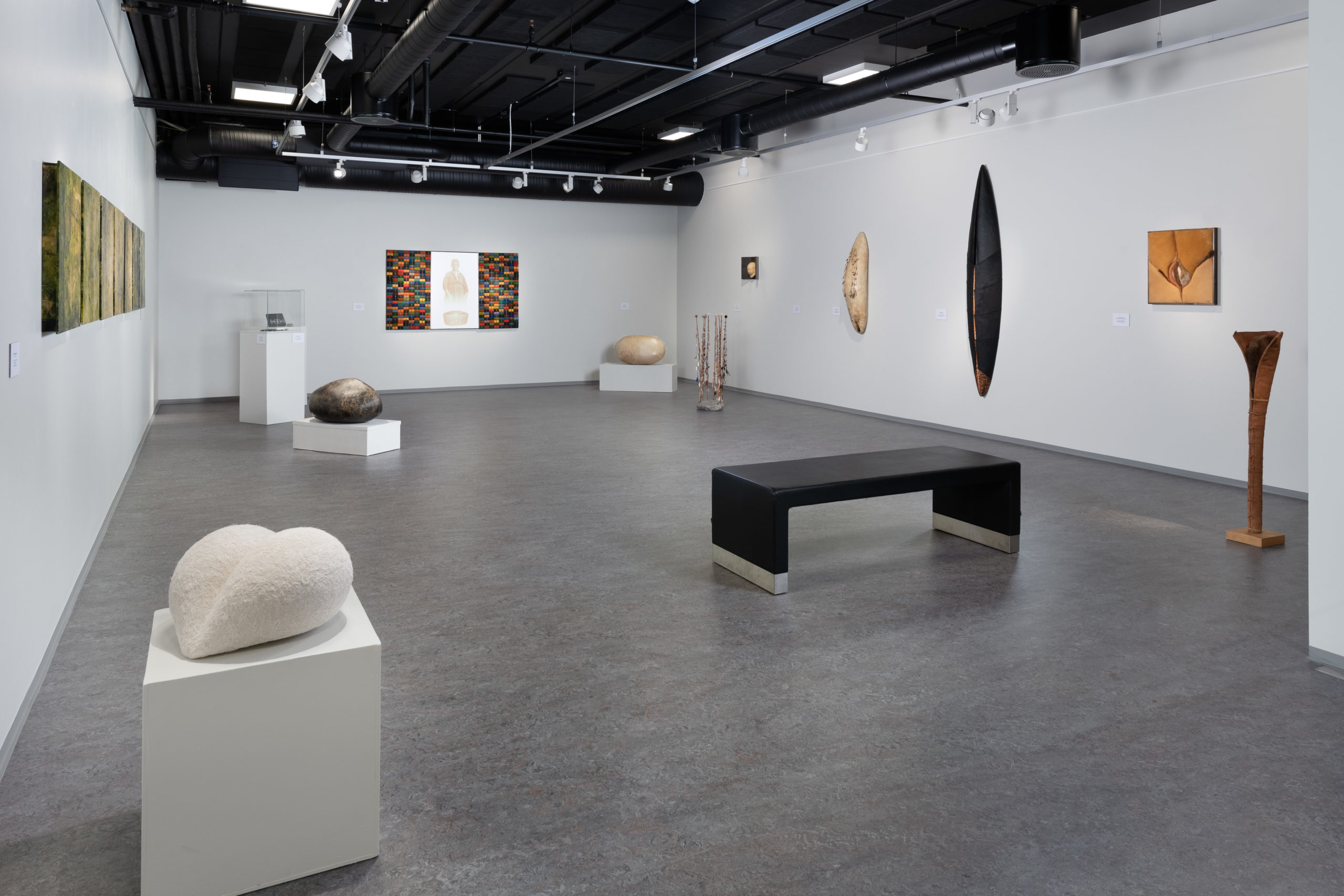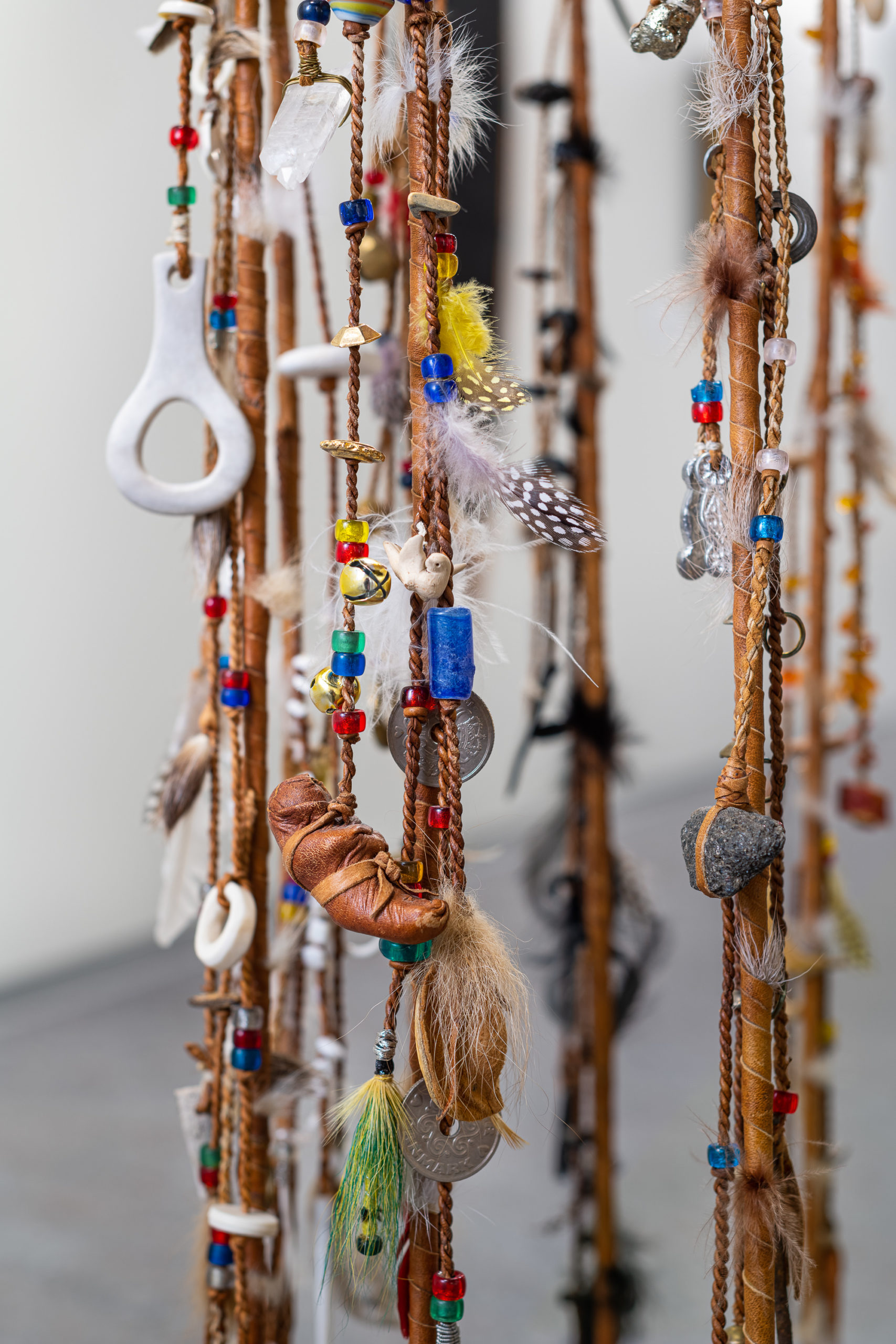 From the exhibition Reflekšuvnnat/Refleksjoner by Rose-Marie Huuva in Rana Kunstforening. Photo: Istvan Virag/Norske Kunstforeninger
Details of the artwork Geikkan, 1995, Rose-Marie Huuva. Exhibited in the exhibition Reflekšuvnnat/Refleksjoner in Rana Kunstforening. Photo: Istvan Virag/Norske Kunstforeninger